PARK HYATT, NZ
Builder: China Hawkins Constructions 
Architect: Bossley Architects, AR+D, and Conran+ Partners
Location: Auckland, New Zealand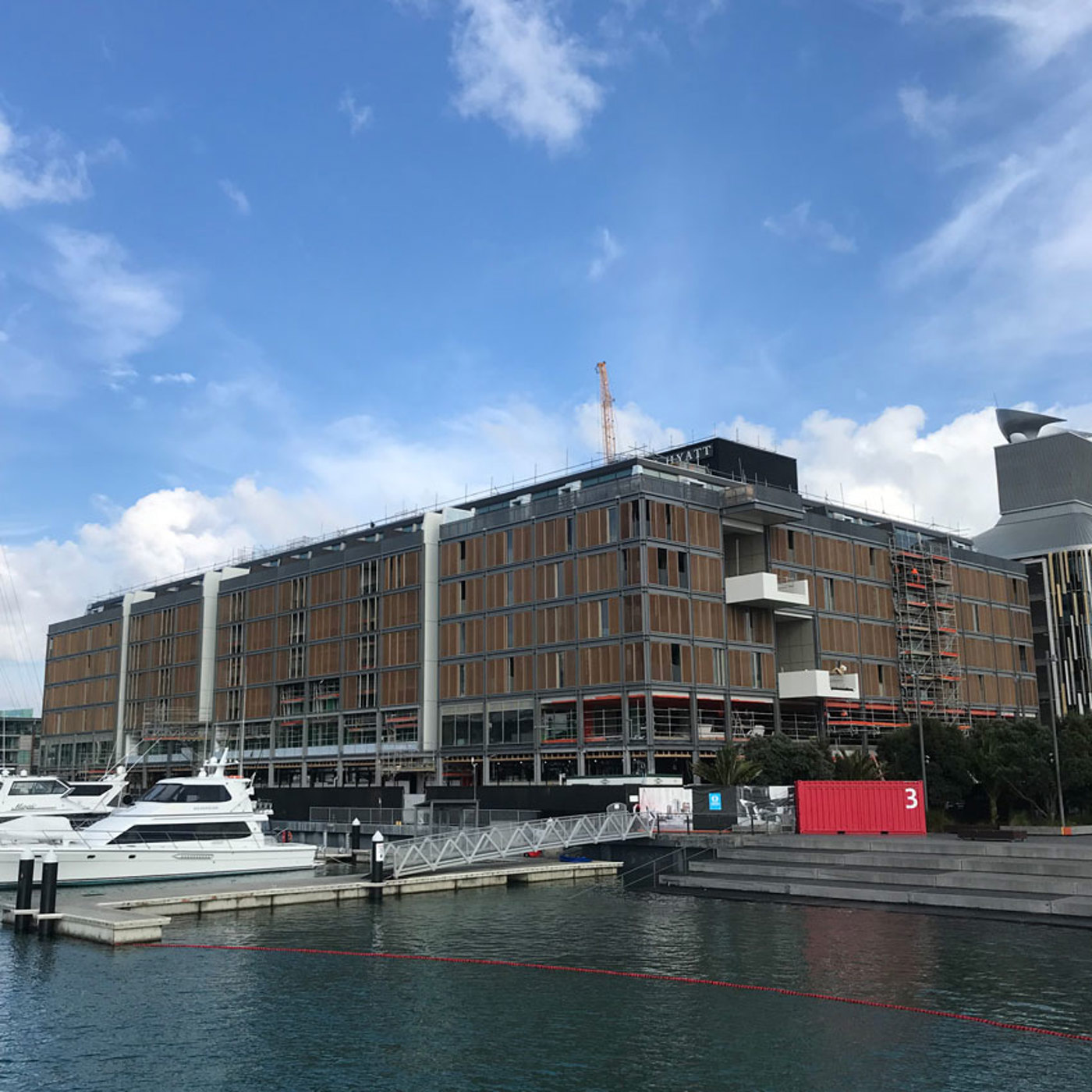 PROJECT DETAILS
Park Hyatt Auckland. Built with China Hawkins Constructions and due to open in late 2019. The design was carried out through a collaboration of firms including Bossley Architects, AR+D, and Conran + Partners.
Park Hyatt is located right on the waterfront and is subject to very high winds, therefore, Rondo provided a full wind and gravity design for the interior walls and ceilings.
Due to tight planum space and extremely congested plenum areas, Rondo's new Xpress® Drywall Grid System was the ideal ceiling system to use. This maximised the ceiling heights in all guest rooms while offering compliant plenum vertical clearances. Contractors implemented Rondo's intricate feature ceilings and bulkheads throughout the entire building, such areas included the lobby, restaurants and conference areas.