If you buy a quality product or a designer brand and don't follow the care instructions, no matter how good the material or brand, sooner or later it will start to deteriorate. Until eventually you will need to replace part or the entire item before its used by date.
This is not only frustrating, it can also cost extra time and money.
The same principles apply with DUO® Exposed Grid Ceiling. If you spend a little bit of time every now and then to maintain it, its lifespan can often extend past it's minimum 15-year warranty.
The white polyester painted capping on the visible steel DUO® Exposed Grid Ceiling components and the powder coated white paint finish on the aluminium components may, (depending upon the environment in which it's installed) benefit from occasional cleaning and help with the aging process.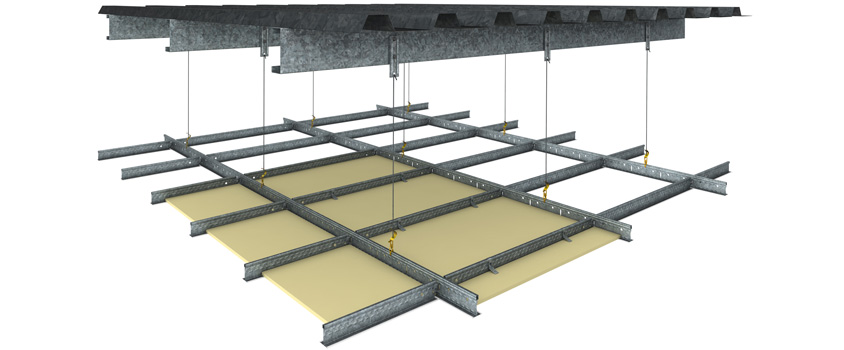 For instance, cleaning off any dirt or marks.
Here's how:
To clean our DUO® Exposed Grid Ceiling System, follow these simple steps:
Use a clean, soft, cleaning cloth
Dip into warm clean water containing a few drops of dish washing liquid and squeeze out the excess liquid
Clean grid with even strokes and avoid the panels
Once clean, the grid can be wiped down with another soft cloth and warm clean water, squeeze out the excess water from the cloth
NB: The following products should be avoided when cleaning painted surfaces -
Any acidic type cleaning products as these will damage the surfaces
Chlorine-bleach based cleaning products
Mixing your own cleaning products
Any abrasive products or tools (scouring cream, scouring pads, microfibre cloths)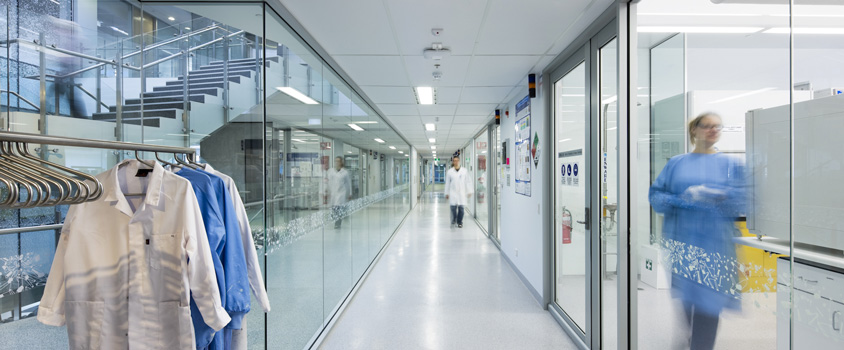 Handy Cleaning Tips
Remember to be safe and use a properly constructed mobile working platform or similar. You could use a step ladder but you'll be incessantly up and down moving it so a platform will be the more convenient and a safer method.
Close-up cleaning is the best and safest - Don't try doing it from the floor. A cleaning head on an extendable pole is likely to either disturb the ceiling hangers or possibly damage the grid or even the ceiling panels due to upwards and uneven pressure.
Should you need to repaint…
Firstly it should be remembered that: DUO® Exposed Grid Ceiling System components come in two base materials DUO1, 2, 5 and 6 are made from polyester painted steel strip. Whilst the DUO7, 8, 9, 321, 359 and 357 products are all powder-coated aluminium.
To repaint the DUO® grid apply a suitable primer to the either polyester coated steel or powder coated white aluminium components and a top coat of whatever colour you choose. Although, you should avoid gloss finishes and go for satin or matt finishes and make sure it's only attempted by a professional painting contractor who will clean the grid before painting.
Not only is our DUO® grid low maintenance, it is also versatile.
Cross tees can be easily removed from an installed ceiling without damage and then reinstalled at another location, such as when you need to relocate lights or an air-conditioning vent.
However, versatility does not mean flimsy; our locking tabs on each cross tee are manufactured from a high tensile steel to provide a strong long-lasting connection. The lock will even stay in place within the main tee whilst the opposite cross tee is being installed.
If you are interested in learning more about our DUO® Exposed Grid Ceiling System, click here.