WHO WE ARE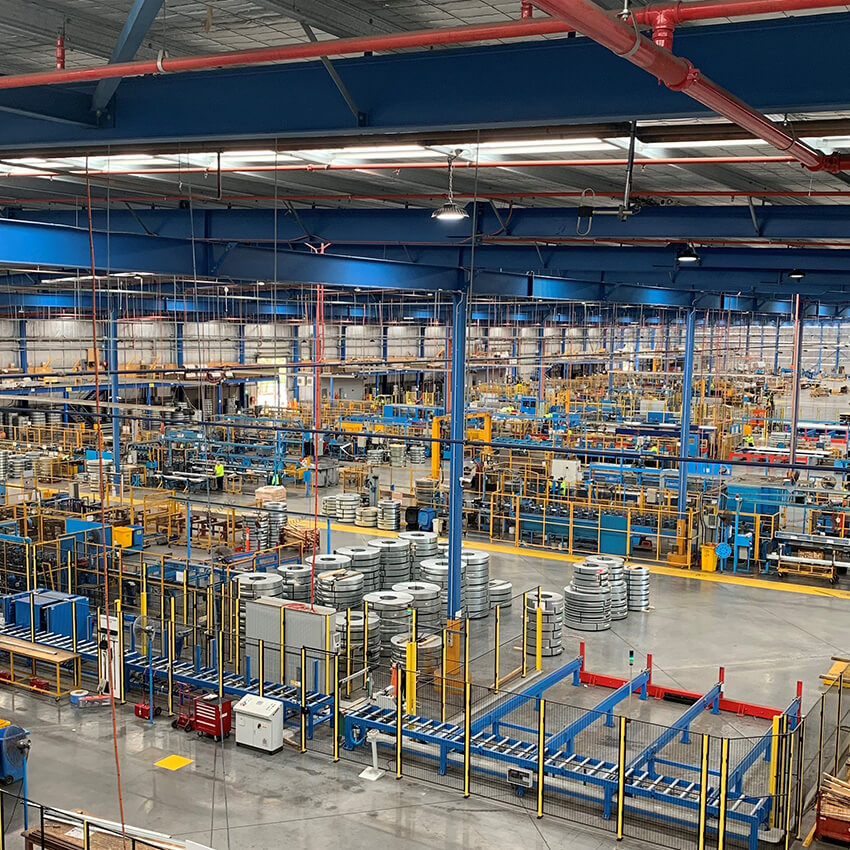 Rondo is a highly focused business involved in the manufacturing and supply of a wide range of light gauge rolled formed steel products and systems, primarily for the construction industry in Australia, New Zealand, Asia Pacific and the Middle East.
Our primary purpose is "To provide our customers with the industry leading systems solutions incorporating high quality roll formed products and accessories complimented by outstanding customer service".
Our History
Originally established by Eric Cuckson as W.E. Cuckson and Sons, trading as Rondo Zipador Pty Ltd, selling zippers in 1959. Operating from premises in St Mary's, NSW, Cuckson developed a thermal aluminium foil ceiling system to reduce the heat from the factory roof and improve employee working conditions, named 'Rondo Foil' and this later became a product that was manufactured, distributed and installed. A decade later, Cuckson was contacted regarding the manufacture of a concealed ceiling grid system, and this connection became the catalyst for the company as we know it today. 
 Early in 1965 USG Boral, then Australian Gypsum Ltd. (AGL), acquired 49% interest of the company. In 1970, CSR became a three-way venture partner before the current joint venture between USG Boral and CSR was established later that year.
"Building on a reputation for excellence with our customers by pursuing market leadership in everything we do."
Our Business Today
Rondo is a proud Australian Company which is further developing internationally through the development of offshore businesses with manufacturing plants in Auckland NZ, Kuala Lumpur Malaysia, UAE and more recently Christchurch NZ. These businesses provide Rondo a base for further growth with a plan to develop into several successful regional business in the long term. Allowing us to provide a broader more integrated competitive product offer across all markets in which we operate.
Rondo's key strength is our people and our key focus is our customers.