Complex Design Solutions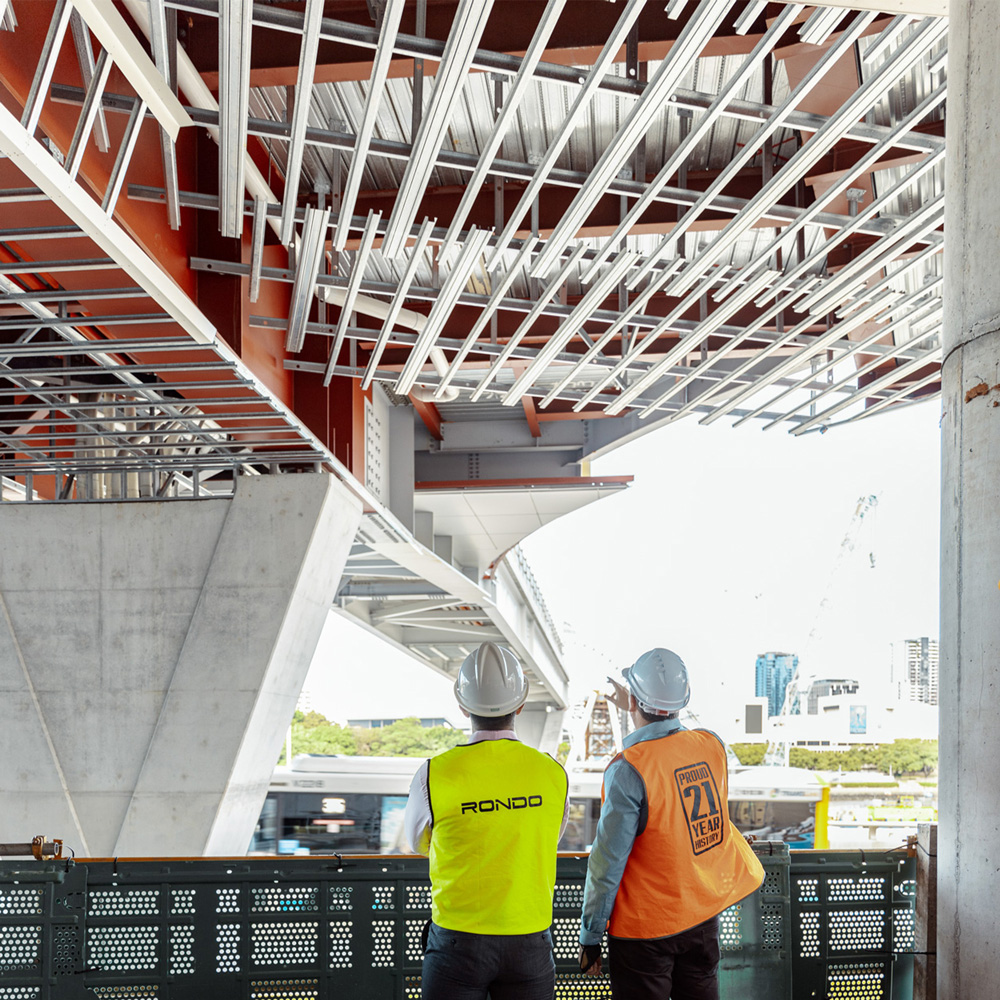 Quality Steel and Design Solutions Behind Australia's Best Buildings
For over 58 years we've been providing high-quality lightweight steel and complex design solutions for Australia's most iconic buildings. This includes walls and ceilings for the internal fitout of the building, as well as external walls, facades, and soffits.
As good design practice starts with understanding the local conditions, products, and compliance requirements, we've built a team of qualified Engineers in Australia who are not only experienced with cold-formed steel design, but are also well versed in the application and use of Australian Standards.
Our wall and ceiling design solutions are available for projects where specific wind loads, seismic actions, and internal pressures need to be accommodated, as well as technical assistance with complex bulkheads, curved walls and ceilings, and attachment of heavy FF&E.
Here are some recent examples of how we've manufactured quality lightweight steel and provided complex design solutions to achieve amazing wall and ceiling finishes on some of Australia's best buildings…
LIGHTWEIGHT, YET STRONG
The Western Australian Boola Bardip Museum required wall heights varying between 6 and 9 metres that needed to hold heavy artworks weighing up to 100kg and be hung 500mm off the wall. Space was also limited which meant the internal stud frame couldn't be any larger than 92mm to accept these loads.
Our Engineers designed a strong steel wall frame using our MAXI-jamb profile which has a base metal thickness of 1.20 for extra strength, whilst still achieving the 92mm width requirement.
---
At Crown Towers Sydney we needed to provide wall solutions to accommodate over 80 different natural stone types showcased throughout 85,000 sqm of the building, which included complicated angled walls.
To hold the stone cladding in the shaft wall areas, we developed a Steel Stud to be used as a shaftliner on the shaft side of the wall. The shaftliner was installed into the E and CH studs from the plasterboard side which allowed for the attachment of plasterboard and stone cladding.
---
The amazing feature stone cladding on the ground floor of the Ritz Carlton in Perth required a ceiling framework that could hold stone weights of 50kg per m2.
Our engineers designed a ceiling system using our steel studs for added strength to accommodate the loads whilst achieving the grand design.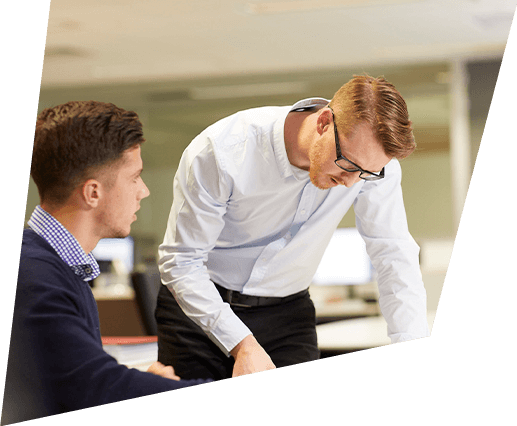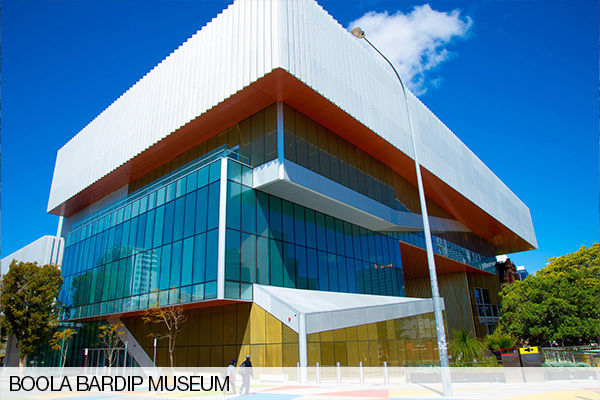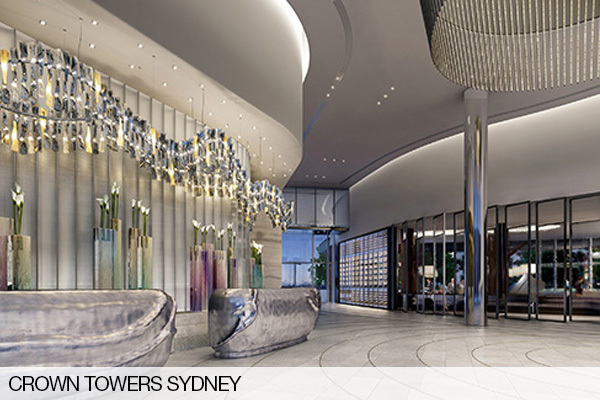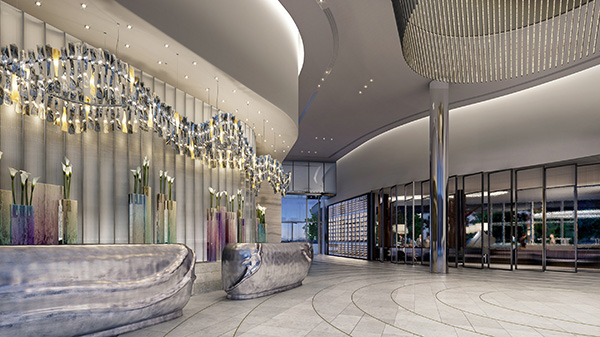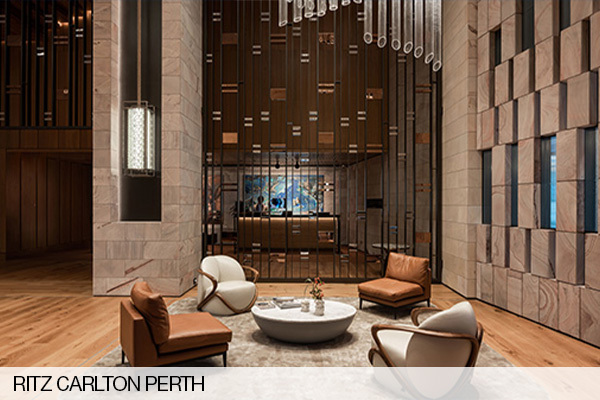 STRONG AND CURVED
Queens Wharf Brisbane is progressing and has so far required a breathtaking curved vaulted soffit design solution.
Our Engineers designed a lightweight steel solution to achieve this amazing, curved ceiling design, which also needed to factor in both wind-loading and seismic requirements.
The solution involved our steel Top Hats being rolled and then radiused to project specifications to form the curvature of the ceiling.
Our Steel Studs were also installed as stud droppers to resist the uplift of wind, and act as seismic bracing to ensure compliance with code requirements.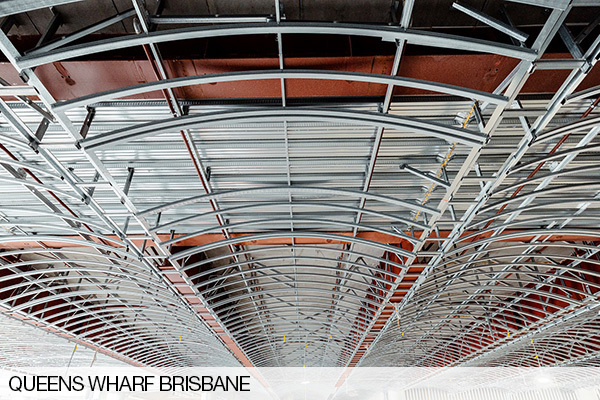 ---
At the Sunshine Coast City Hall project, we were tasked with providing quality steel products and unique designs for curved feature ceilings in the Council Chambers.
Our standard steel stud and track was complemented by our flexible steel track to achieve the curvature of the ceilings, providing an eye-catching result.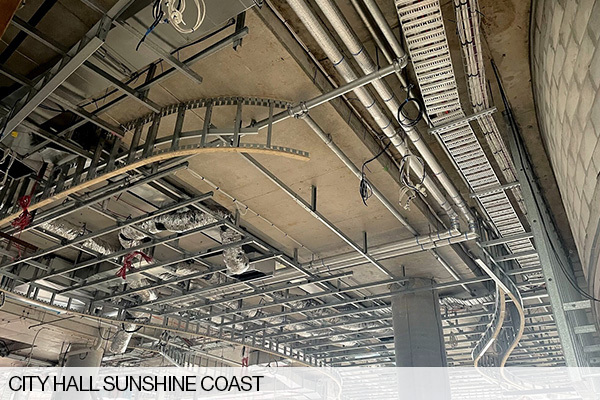 ---
The architecturally stunning theatre design of Sydney Coliseum required curved ceilings which proved to be complex as they included flat areas joined by radiused areas and the flat areas were to be variable in angle to the floor below.
As the ceiling is not parallel to the structure above, as well as having radiused areas, it presented additional challenges to ensure all compliance requirements were met.
To achieve this amazing design with a code-compliant solution, we manufactured and designed radiused Top Cross Rails to hold our furring channels as part of our KEY-LOCK Concealed Ceiling System.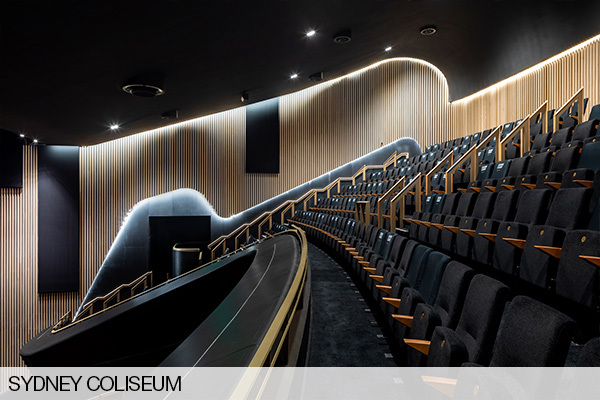 ---
The lobby at the Greenland Centre Apartments required a curved mosaic ceiling design with a maximum tolerance of 10mm due to the intricate nature of the design, and Spanish imported tile.
Our engineers designed a curved ceiling which is 5 x 17 metres in length and has the strength to accommodate the tiles. The solution includes curved steel studs, complemented by our standard steel studs and top hats – creating the perfect structure for the art feature.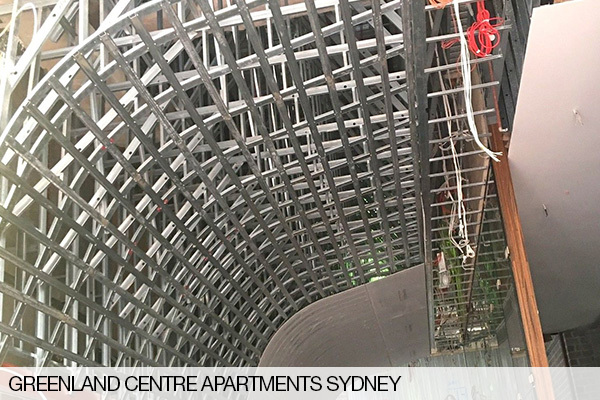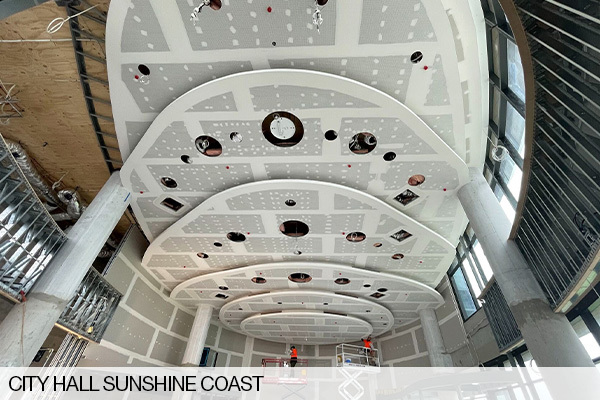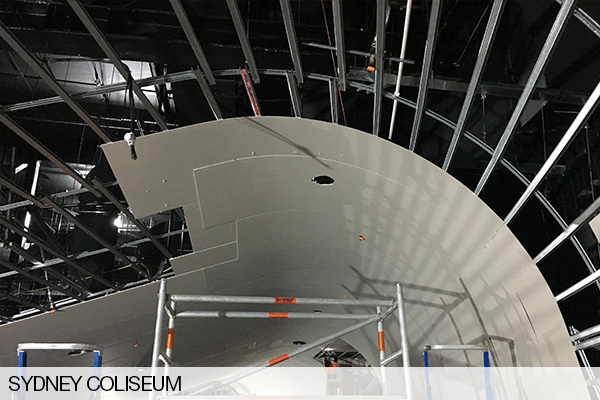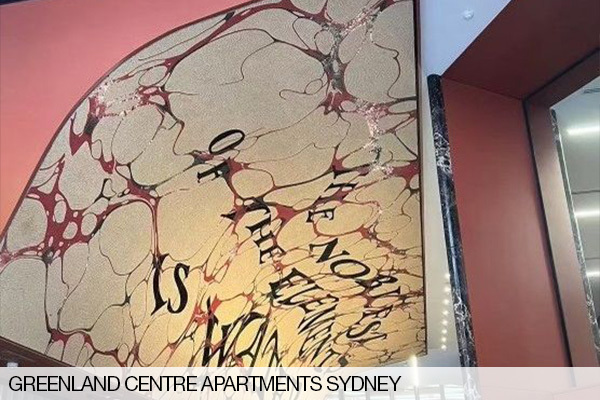 ---
SMART, FAST, AND SAFE
The 15-storey Jubilee Place development has an open floor plan that part-cantilevers over the existing Jubilee Hotel, which was to be untouched. The cantilever also acts as a canopy to Jubilee Place, creating a public plaza area that connects the existing to new.
Construction was complex as it required installation of the Soffits at 19 metres above ground level, consisting of irregular shapes and needing to take place above the existing hotel. The steel superstructure itself also needed to be concealed by a Rondo lightweight steel solution.
We designed, produced and pre-fabricated lightweight Steel frames that could be lifted via a boom lift 19 metres above ground and installed into place.
The pre-fabricated frames were designed into different sections and sizes to suit the irregular shapes and also the size of the transport and lifting equipment.
By pre-fabricating frames offsite, installation was able to happen faster on site and meant that the time the installers were working at height was reduced.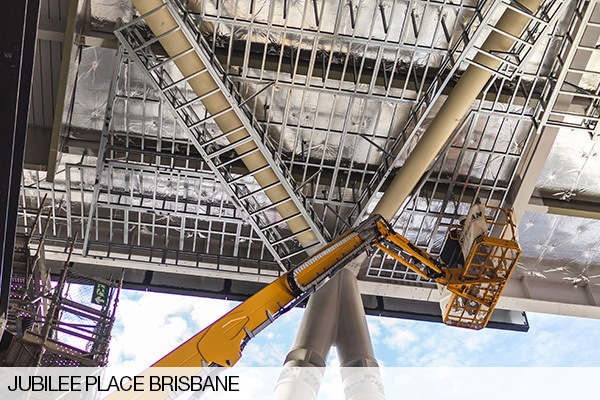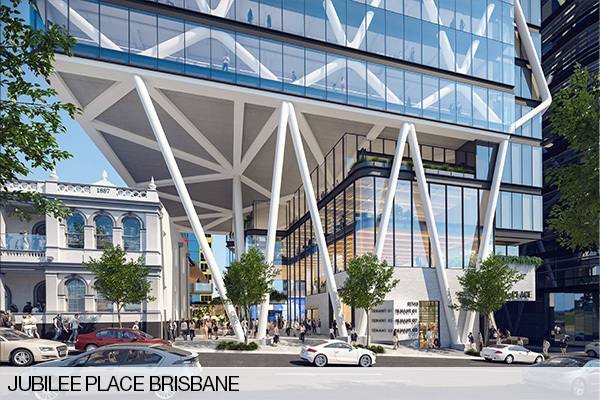 ---
Helpful guides and resources for
complex design solutions;
Technical Enquiry
If you have a technical question or a query about any Rondo product which you require assistance with, please use this form.