We are excited to announce the roll out of GRIDLOK® Furring Channel (GDLF), our pre-engineered solution for coordinating ceiling bracing with services, whilst simultaneously achieving seismic compliance.
Easily integrated with Rondo KEY-LOCK® Concealed Suspended Ceiling System, GRIDLOK's outstanding benefits to stakeholders include:
Clip can rotate 180º to easily coordinate with services in the plenum space
Fewer components to specify and faster for Contractors to install on site versus traditional fabricated stud bracing methods
Seismic testing to ensure compliance
Tested to ensure compliance and compatibility with the Rondo KEY-LOCK® Ceiling System under all design load conditions
By incorporating GRIDLOK® (GDLF) into our KEY-LOCK® Concealed Suspended Ceiling System, all project stakeholders can benefit from access to a seismic ceiling bracing system that streamlines the build process, speeds up installation and therefore, reduces overall costs.
Depending on the size of the ceiling area and seismic loads our Rondo KEY-LOCK® Concealed Suspended Ceiling System offers three solutions.
Option 1: Free/Fixed Perimeter
This option is used typically for smaller ceilings areas. In a seismic event, the ceiling will move with the wall on the fixed end and move independently of the wall at the free end to ensure the ceiling is not pulled apart or crushed by the walls.
Advantages:
   • More cost-effective solution for smaller ceiling areas
   • Similar to our KEY-LOCK® Ceiling System with minor alterations at the perimeter walls
   • Ceiling installation can resist seismic forces in both directions
 KEY-LOCK® CEILING: FREE/FIXED PERIMETER
Option 2: Bracing in One Direction
This option is Great for long rooms with a small width (for example a corridor).
Advantages:
   • Optimised design using perimeter fixing in one direction and bracing in other long direction
   • Reduces time to install bracing by reducing members to be fixed to the soffit
   • Easier to co-ordinate bracing in one direction with services in the plenum space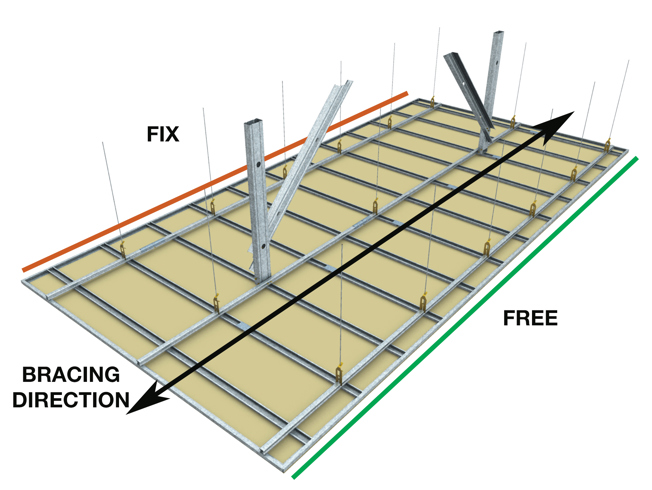 KEY-LOCK® CEILING: BRACING IN ONE DIRECTION 
Option 3: Bracing in Both Directions
Perfect for larger ceiling areas where perimeter fixing does not work. The ceiling is restrained via evenly distributed braces in the plenum space, with free connections to all perimeters.
Advantages:
   • Provides seismic restraint to any size ceiling area
   • Bracing takes the seismic load out throughout the ceiling and does not rely on capacity of the perimeter walls
We offer all of our Australian customers exclusive access to GRIDLOK® bracing components for quicker installation compared to traditional back-bracing methods.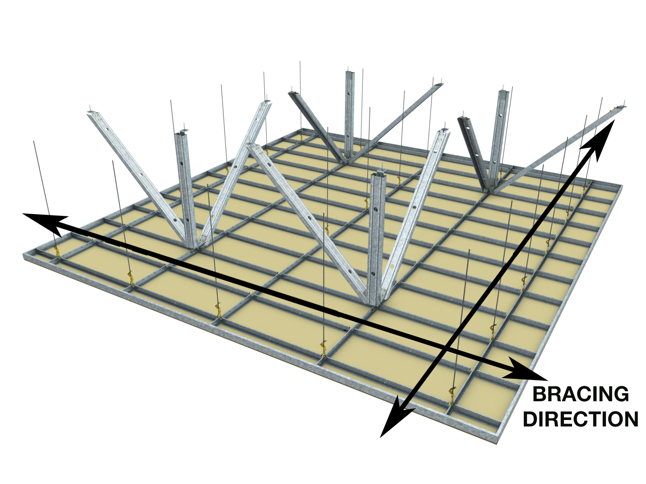 KEY-LOCK® CEILING: BRACING IN BOTH DIRECTIONS
SPLICING OF MEMBERS
The KEY-LOCK® Ceiling framing members need to adequately transfer all loads across the splice connection, and this is achieved by these simple splice fixing details: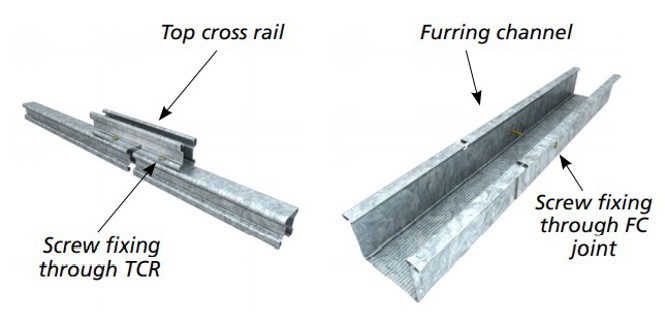 DOWNSTRUTS
Downstruts may be required to resist uplift pressures. When ceilings are adequately vented, downstrutting may not be required. Venting allows the ceiling plenum pressure to equalise with the room.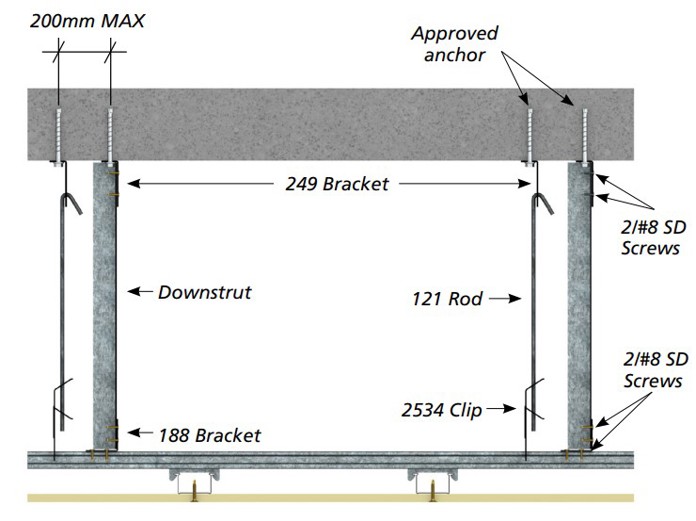 BRACING SYSTEMS
Rondo exclusively offers Australian customers GRIDLOK® bracing in our KEY-LOCK® Ceiling System. GRIDLOK® provides a solution that speeds up installation with a simple clip, fit-and-screw process and removes the need for cutting and folding studs.
Our KEY-LOCK® Ceilings were recently installed with GRIDLOK® bracing in the Skycity Casino (SA) to achieve seismic requirements for the baffle ceilings throughout the project.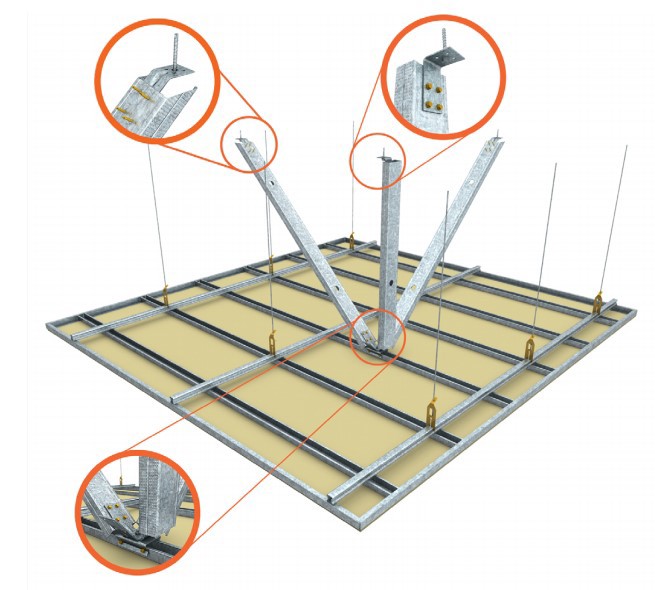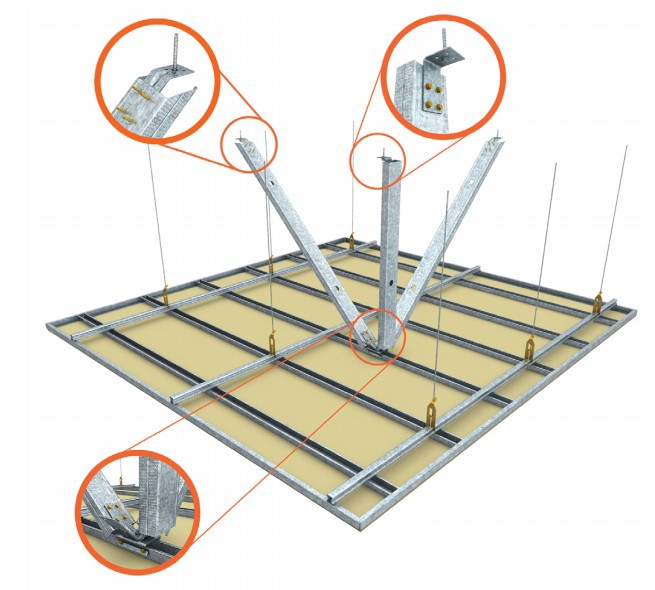 Click Here to download our Installing-Key-lock® Concealed Suspended Ceilings in Seismic Applications manual.