OUR LOCATIONS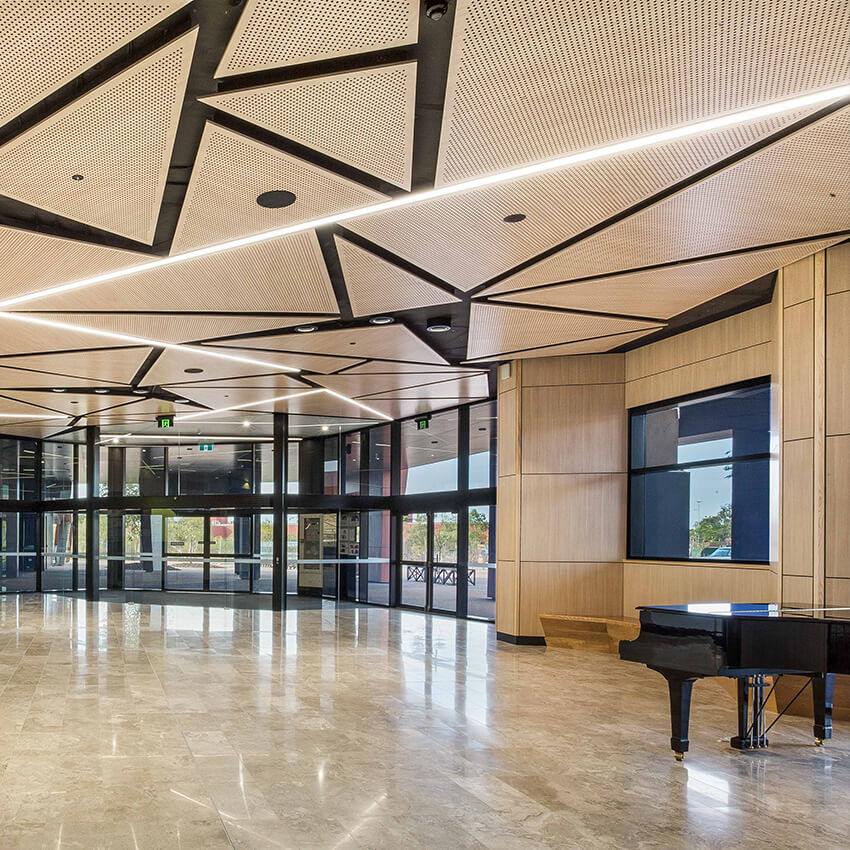 "Building on a reputation for excellence with our customers by pursuing market leadership in everything we do."
Contact Us
After trading as Rondo Zipador Pty Ltd for 15 years producing metal zippers, founder, Eric Cuckson established Rondo Building Services Pty Ltd in 1964 after the successful design and manufacture of Australia's first concealed grid ceiling system.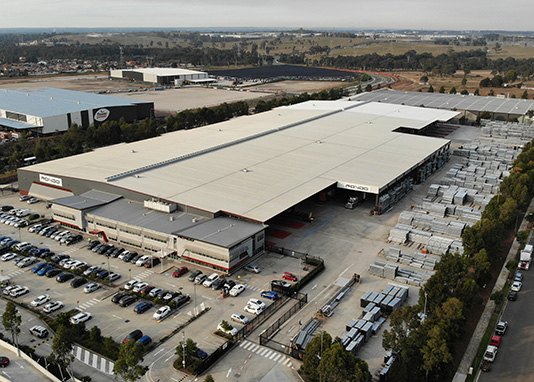 Australia (Head Office)
Fast forward 50 years and Rondo can proudly say that today in Australia we manufacture at our state-of-the-art facility 7 days a week across our 31 machines.
Rondo Australia's manufacturing capabilities are highly flexible and increasingly innovative, with an unrivalled product range that is delivered to customers throughout Australia and exports to New Zealand.
Rondo Distribution Branches
Rondo Australia's main manufacturing plant in Erskine Park, New South Wales is supported by Distribution Warehouses in Victoria, Queensland, Western Australia and South Australia to service customers throughout Australia. Rondo Victoria was established in 1968 and was quickly followed by the opening of our Western Australia site in 1976, South Australia in 1978 and Queensland in 1980. All branches have significantly grown over the years due to their success and have moved into bigger premises since opening.
CONTACT DETAILS

HEAD OFFICE
57-87 Lockwood Rd,
Erskine Park, NSW, 2759
Australia

Email: rondo@rondo.com.au
Phone: 1300 367 663

 

NEW SOUTH WALES
57-87 Lockwood Rd,
Erskine Park, NSW, 2759
Australia

General Enquiries: nsw@rondo.com.au
Purchase Orders: orders.nsw@rondo.com.au
Account Enquiries: receivables.nsw@rondo.com.au
Phone: 61 2 9912 7300

 

VICTORIA
1 Columbia Court,
Dandenong South, Victoria 3175

PO Box 4458
Dandenong South, VIC 3164

Directions: enter Off Jayco Drive, turn right into Discovery Road and follow to the end. Columbia Court is on the right.

Phone: 61 3 8561 2222
Email: vic@rondo.com.au 

 

QUEENSLAND
13 Binary Street
Yatala, QLD 4207


(PO Box 6006)
4207 Australia

Phone: 61 7 3442 6400
Email: qld@rondo.com.au 

 

SOUTH AUSTRALIA
39 George Street,
Green Fields SA 5107

Phone: 61 8 8256 5900
Email: sa@rondo.com.au

 

WESTERN AUSTRALIA
15 Glassford Road,
Kewdale WA 6105

PO Box 168
Cloverdale WA 6985

Phone: 61 8 9251 9400
Email: wa@rondo.com.au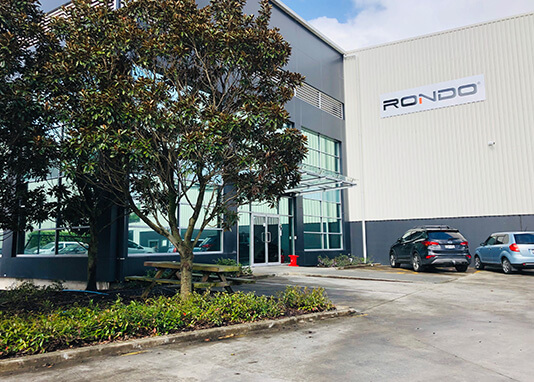 New Zealand
The Rondo Auckland site in New Zealand officially opened in 1993 and was the foundation for further sites to come. With further growth in New Zealand, we opened our second manufacturing facility in New Zealand, Christchurch in 2014.
Rondo New Zealand now has two manufacturing plants which produce ceiling and wall system products, including those that are specifically designed for the New Zealand market, and the rest are imported from Rondo Australia.
In 2023 the Favona Auckland site was relocated to Penrose, the new premises is larger and more central.
Rondo New Zealand is a key market player, with distribution partners, Potters Interior Systems and Winstone Wallboards.
CONTACT DETAILS

CHRISTCHURCH
106 F Carmen Road,
Hornby 8042
New Zealand

Email: Rondo.NewZealand@rondo.co.nz
Phone: 64 9 636 5110

 

AUCKLAND
Building C1, 373 Neilson Street,
Penrose, Auckland 1061
New Zealand

PO Box 12464
Penrose Auckland 1642

Email: Rondo.NewZealand@rondo.co.nz
Phone: 64 9 636 5110