"Our vision at MECE is to create an environment that continually inspires and excites…It's our customers expectations that challenge us to continually innovate and think outside the box" – MECE.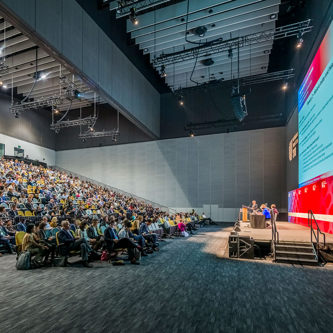 Architectural firm Woods Bagot was able to execute the vision by designing a home ground facility, that welcomes innovative ideas and showcases both local and international events. The project will nothing short of impressive with ProBuild anticipating a $250 million completion. During the initial stages, Express Interiors - one of the largest contracting firms in Victoria worked closely with the Rondo Team to provide details for operable walls (which reduced the need for structural steel) and stacked walls (an alternative to structural steel and provides major savings for the builder). To achieve the aesthetic high wall height requirements, MAXIjamb® (1.2bmt) was nominated to support and carry greater load than regular wall studs, therefore removing the need for boxed or back to back stud configurations. Internal walls will require upper walls to be aligned with lower wall studs and a row of noggings equally spaced across studs. While KEY-LOCK® Suspended Ceilings are to consist of 2 continuous spans, 2100mm and 2300mm with 1 row of bridging per span.
The team provided weekly onsite inspections and provided technical support to initiate the fourth quarter and carry out the remaining works. By completion, the Convention Centre will obtain a high level of environmental credentials targeting a 4.5 Star Energy and Water NABERS rating, together with a 5 Star Green Office Design rating. The build will feature an efficient large open plan design with a total floor space area of approximately 2000sqm. Purpose built to accommodate Victorian Police operations, the centre will include a helipad and a firing range.